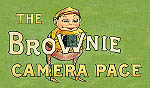 ---
Brownie Cresta 3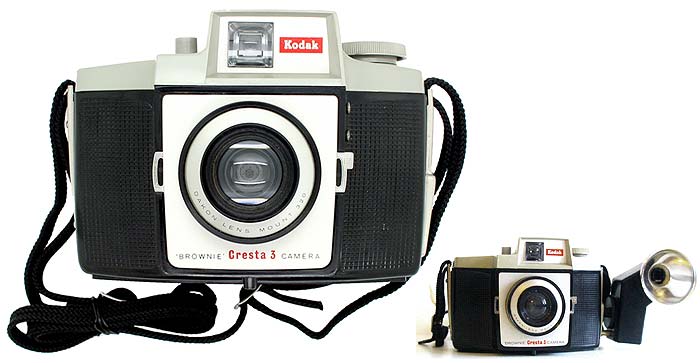 Type: Solid Body Eyelevel Rollfilm
Introduced: 1960
Discontinued: 1965
Film size: 120
Picture size: 2 1/4" X 2 1/4"
Manufactured: UK
Lens: Dakon f/11 Fixed Focus With Closeup Lens
Shutter: Single Speed 1/40 Second
Numbers Made: ?
Original price: ?
Description:
The Brownie Cresta 3 has a moulded plastic body with grey top and plain lens panel, screw and pin flash contacts, optical direct vision finder with bright line corner marks for Superslide format, and two apertures.

Fun Facts:
This was the last Brownie Cresta model manufactured. It was redesigned with a more angular style moulded plastic body, a grey top, plain lens panel, and a change from a glass Kodet to a less expensive acrylic Dakon lense with two apetures. Like it's predecessors, the Cresta and Cresta II cameras, it used 120 film for a large 6cm X 6cm negative image though camera shake can be problematic because of the relatively slow shutter speed.