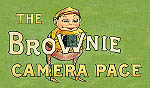 ---
Brownie Starflash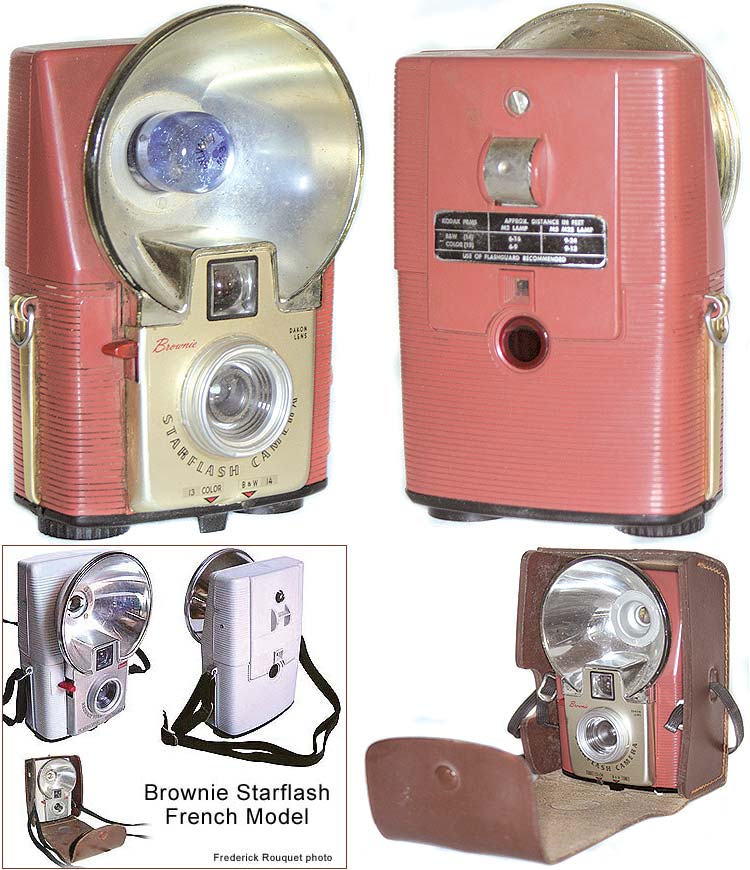 Type: Solid body eyelevel rollfilm
Introduced: March 1957
Discontinued: June 1965
Film size: 127
Picture size: 1 5/8 X 1 5/8"
Manufactured: US, France
Lens: Dakon
Shutter: Rotary
Numbers made: ?
Original price: $8.50 all models Coca-Cola was promotional
Description:
The popular Brownie Starflash has a moulded plastic body, optical direct vision finder, and handy built-in flash gun for capless bulbs.

Variations:
March 1957-June 1965: Black Model
March 1958-Oct 1960: Red Model
March 1958-Aug 1962: White Model
March 1958-Feb 1962: Blue Model
Oct 1959-Dec 1961: Coca-Cola Motif For Promotional Use

This camera was also supplied in an outfit for close-up photography as the Kodak Startech Camera.

Fun Facts:
The Brownie Starflash Camera was a truly all-in-one imaging device in it's day. The built-in flashgun and small size made this camera extremely portable and easy-to-use.
This beautiful camera was designed by Arthur H. Crapsey, the designer of many popular Kodak cameras.