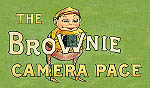 ---
No.2C Brownie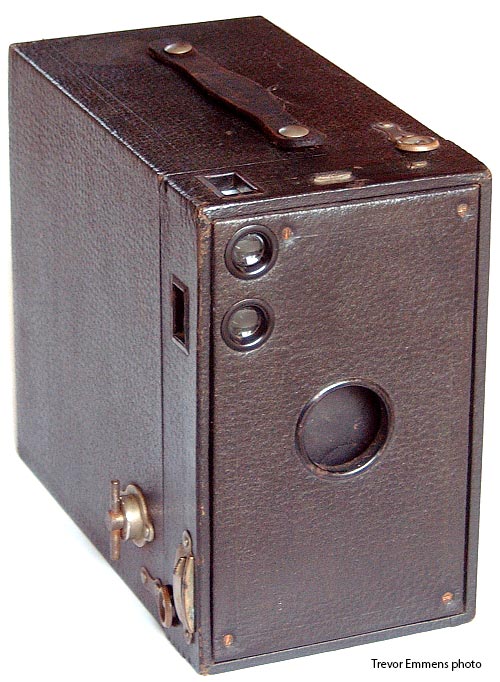 Type: Box rollfilm
Introduced: July 1917
Discontinued: 1934
Film size: 130
Picture size: 2 7/8" X 4 7/8"
Manufactured: US
Lens: Meniscus achromat
Shutter: Rotary
Numbers made: ? but probably over 500,000
Original price: $4.00
Description:
This camera is the basic leatherette covered card case design. The case is removed for loading film by releasing two pivoted catches and pulling out winding key to expose the metal film carrier. It has two reflecting viewfinders, tripod sockets and a trigger guard. On the top front of the camera are slide-outs for a bulb(time) setting and f/holes.

Variations:
None that I know of, which is surprising for a Brownie box camera in production for 17 years.

Fun Facts:
The No.2C Brownie used 130 film which produced a very large negative perfect for contact printing exceptionally large prints.