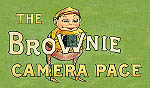 ---
home - Film: Where to Get It and Process It
Film: Where to Get It and Process It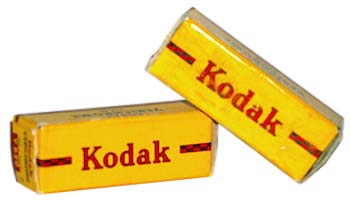 Here's a list of places that carry camera and movie film as well as "odd" size film processing and printing.

I update this list as I find new places. If you know of any other shops to get film, flash bulbs, batteries, processing, etc...please let me know.

The alternative to tracking down and paying a month's rent for a roll of 116, 616, 118, 122...etc...is use end adapters with 120 film. Check out the adapters available here.

Here's an article: How To Respool 120 Film Onto A 620 Spool. You can save yourself alot on money by respooling your own fim...and it's easy!

Find film and film processing in:
United States - Canada - United Kingdom - Germany - Spain - Australia

The Black-List:
Here's the list of places that should be avoided! A company has to really suck to make it into this shameful place. Only companies that I have had personal contact with can make the cut. Let me know of any companies that you believe belong on this list and I will look into them. Let's protect each other from bad companies who steal from us.

---


United States

B&H Photo
New York City
A very good camera and movie film selection.
Additionally, ASK B&H is the direct email program to B&H for assistance.

B&W Photo Lab
Throughout New England
The highest quality B&W processes and printing.
Thanks to Rebecca for the info!

Blue Moon Camera
Portland, Oregon
A very good camera and movie film selection.
Thanks to Bill Lee for the info!

Central Camera
Chicago *Since 1899!
A very good camera and movie film selection.

Cinelab Motion Picture Laboratories
New Bedford, Massachusetts
Pull those Brownie movie cameras out and start shooting!
Thanks to Rebecca for the info!

Colortek of Boston
Boston, Massachusetts
These folks, in my hometown, offer awesome professional services that I have used myself for many jobs.
Thanks to Rebecca for the info!

The Darkroom
San Clemente, California
These guys look great, voted Best Film Lab, and their prices won't put you in the poorhouse!
Thanks to Yoli for the info!

Film for Classics
Though they have stoppped direct sales, their films are available thru B&H Photo and Central Camera.

Film Photography Project
Possibly the best source for film anywhere with reasonable prices and worldwide shipping! Their selection is just getting better and better. They also offer new 620 spools! These guys have become a fantastic film resource as well.

Film Rescue International
Fortuna, North Dakota
Indian Head, Saskatchewan, Canada
I think their name says it all! They seem to offer every possible process.

Freestyle Photographic Supplies
Hollywood, Califonia
127 film, Holga headquarters, and alot of cool stuff!

Main Photo & Imaging Service
Orange County, California
Odd size film processing and printing.
Thanks to John for the info!

My Old Camera
Sherwood, Arkansas
Awesome selection of Super 8mm Film Cartridges.

Pac-Lab
New York City
8mm and 16mm movie film and processing.
Thanks to Laura for the info!

Rapid Photo Imaging Center
Clarks Summit, Pennsylvania
C-22 and just about every other process from any film size!

Richard Photo Lab
Hollywood, CA
A devoted high-quality film and print lab, Color and B&W tray work.

Rocky Mountain Film Laboratory
Aurora, Colorado
"We are the world's premiere developer of antique, esoteric, outdated and old film. If you have it, we can develop it."
WARNING: There seems to be quite a few complaints with RMFL. Call them before sending any film, emailing does not seem to work.
Thank you M. H. for saving us all some grief!



---


Canada

Annex Photo & Digital Imaging
Toronto, Ontario, Canada
They supply and process film.
Thanks to Bryan for the info!

Film Rescue International
Fortuna, North Dakota
Indian Head, Saskatchewan, Canada
I think their name says it all! They seem to offer every possible process.

The Frugal Photographer
Calgary, Alberta
A really good film, battery, and bulb selection.
Thanks to Dawn for the info!

GPC Labworks
Ottawa, Ontario
Analog processing includes C-41 - E6 - B&W for 35mm - 120 - 4X5.
Thanks to Tim for the info!

Lozeau
Montreal, Quebec
They have film and 110, 126, 120, and 35mm processing.
Thanks to Hugo for the info!



---


United Kingdom

Greenwich Cameras and Film
London
Order online or buy direct on Tuesdays, Thursdays and Saturdays from 9-6 at the Greenwich Market.

Fuji Digital Imaging Service
The Photo Hippo Group
Burnley, Lancashire
Don't let the "Digital Imaging" fool you...these friendly folks will process just about anything in any format, including 110! Prints, CD's, contacts, whatever you want, sent to your door worldwide, at a reasonable price.

The Photo Parlour
Nottingham
Rent a darkroom, take a workshop or send your film in for processing. These people are dedicated to film photography.
Thanks to Jake Howe for the info!

Retro Photo Supplies
Isle of Wight
Great film selection including 127 and 620 film.
Thanks to Glen Rea for the info!



---


Germany

FotoImpex
Berlin *A city I truly love!
Some film and other good stuff.

MacoDirect
Hamburg-Stapelfeld
This is one of the best online companies I've ever dealt with. Incredible selection with professional and courteous service.



---


Spain

La Shop
Las Palmas de Gran Canaria
You can either hate them for being in the Canary Islands or get over it and visit them when you need film, impossible instant, and equiptment...after sunbathing and before cocktail hour!

InterPhoto
Madrid
This company comes highly recommended.
Thanks to Almudena for the info!



---


Australia

Analogue Academy
Geelong, Victoria
A customer says: "Thanks for the awesome service guys! Processing and scanning is CHEAP and done with care and James was a gem to deal with. Plus he made a pretty mean coffee!! Such a groovy little cafe with a great vibe. These guys will definitely be my go to guys for all my film and coffee needs!"
Thanks to Emily for the info!

FilmNeverDie
Melbourne, Victoria
Polaroid cameras, lots of different films, reasonable prices, and fantastic service - they LOVE what they do!!
Thanks to Carlie for the info!



---


The Blacklist

Film Photography Store
Czech
I placed an order, waited 3 weeks with no word, no answer to emails until contacting one of their suppliers, told them to please send the package, waited 2 weeks with no word or answer to emails, recontacted a supplier and started consumer protection action, was contacted and a refund was finally forced out of them. Film photography should be fun! The website now seems to be gone but keep your eyes open for a restart.