It's all about having some fun! Find out how you can participate here.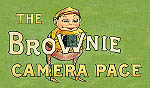 ---
home - Eastman Anniversary Camera
Eastman Anniversary Camera
To celebrate the 50th anniversary of Kodak these special cameras where made to be distributed free thru Kodak dealers in North America to children who were 12 years old in 1930. This great camera was based on the No.2 Hawk-Eye premium camera with tan leatherette covering, gilt fittings and a gold foil anniversary sticker on it's side. It uses 120 film with a picture size of 2 1/4 X 3 1/4 inches. There were 557,000 Eastman Anniversary Cameras made.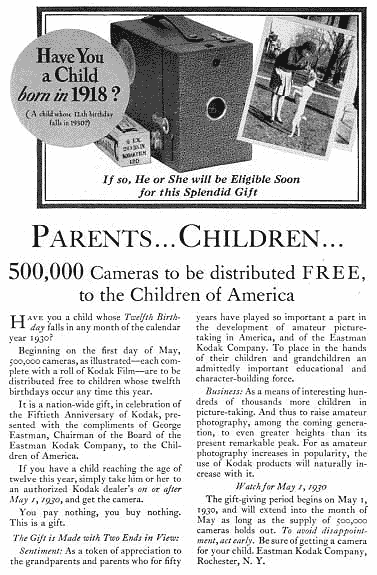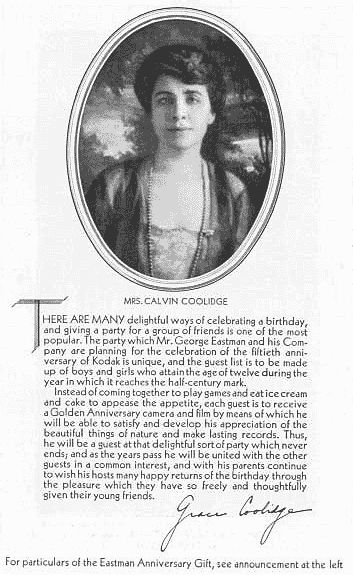 You can see some images taken by Bud Collins of Yosemite in 1937 taken with the Eastman Anniversary Camera that he was given!